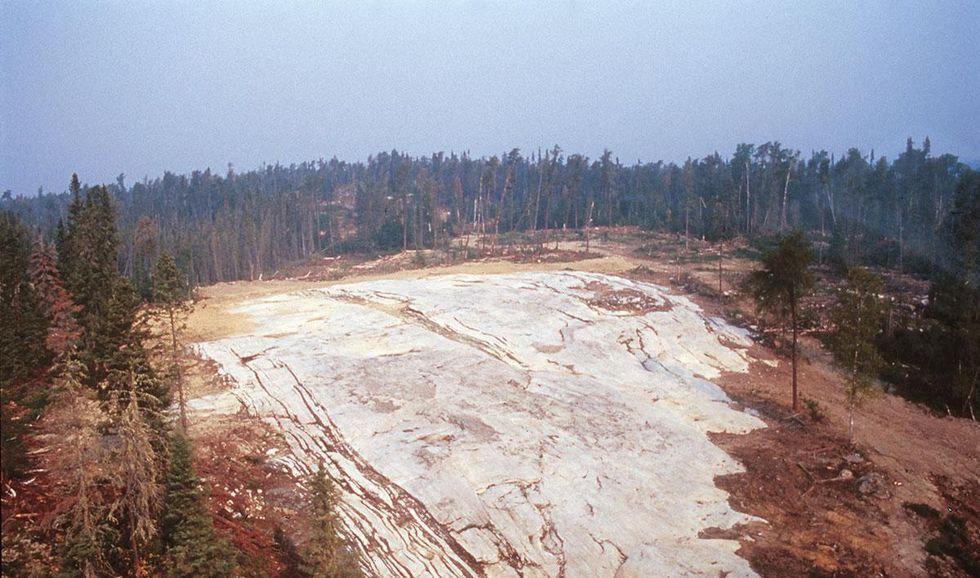 Overview
Commodities markets are radically transforming as the world embraces electric vehicles (EVs) and other clean energy technologies. The surge in demand for green tech makes critical mineral commodity markets an attractive option for many investors. Moreover, most critical minerals necessary for future technologies have a steadily increasing demand while supply struggles to keep up, such as the tightening lithium supply in China. As a result, some analysts expect battery metals markets to remain elevated for decades. For example, the first quarter of 2022 saw lithium prices steadily increase as demand rose.
Lithium is undoubtedly a frontrunner in the critical battery materials market, but it's not the only element necessary for the clean technology of the future. Research organization, International Energy Association (IEA) conducted a study highlighting other metals the world needs, including copper, platinum group metals, zinc, and aluminum. Another study by IEA indicates that total mineral demand for clean technology related to EVs and battery storage will go from 0.4 million tonnes in 2020 to 21.5 million tonnes in 2040, based on the 'net-zero by 2050' scenario. So how will the mining industry supply this massive increase in demand?
Avalon Advanced Materials (TSX:AVL) is a Canadian mineral exploration and development company targeting multiple critical minerals necessary for manufacturing clean technology. With over 25 years of experience working in the critical minerals sector, the company has first-to-market advantage, in addition to the years of expertise in the field. This is highlighted by the company's project portfolio, containing assets known for lithium, tin, indium, rare earths, cesium, tantalum and other rare elements. The company has two key projects and three additional projects in their pipeline. Every asset is located in stable and mining-friendly jurisdictions throughout Canada.
The Separation Rapids Lithium Project, the company's current flagship project, is in the preliminary stages of economic assessment and feasibility study. The project is in advanced exploration stages, but new studies are required per its new agreement with Essar Group to fund and build a new lithium refinery. However, an accurate economic assessment can now be completed since Avalon Advanced Materials has a specific refinery agreement.
Once in production, the new facility will be the first lithium refinery in Ontario. It strategically aligns with the Ontario Critical Minerals strategy, making the area more than mining-friendly, but actively supportive of the endeavour. Its leading sustainability solutions and unique lithium petalite deposit in Northwestern Ontario can serve both the global glass-ceramics industry and the electrification sector. The ability to process this chemical in Canada provides significant opportunities for the domestic supply chain.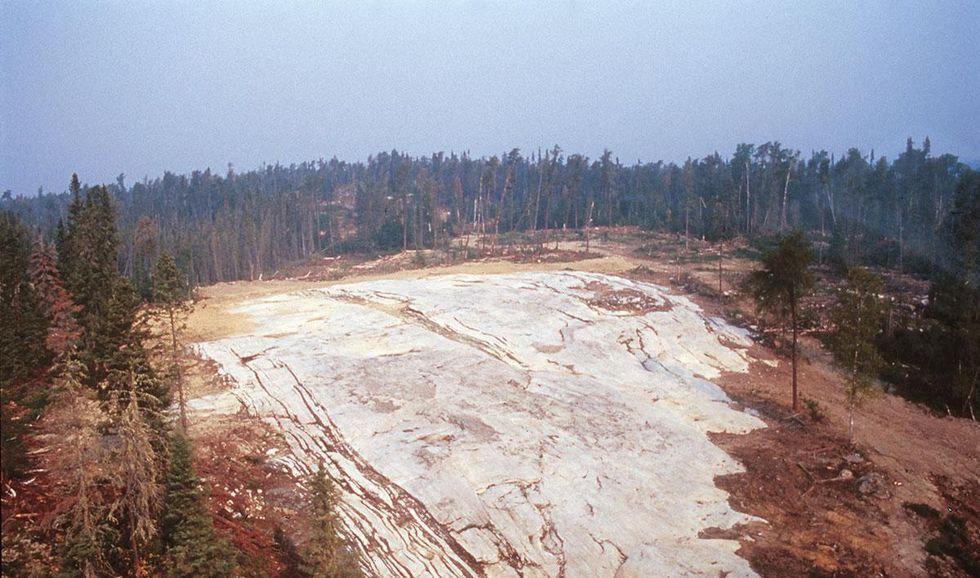 The Separation Rapids lithium deposit
Even though we usually think of batteries when discussing lithium, it's not the only usage for the element. High-purity lithium is also a required component for glass-ceramic applications. Lithium minerals within the Separation Rapids Project deposits contain the high purities necessary for glass-ceramic products.
President and CEO, Don Bubar, has understood the importance of a diversified asset portfolio for over a decade. Yet, he remains pleasantly surprised by the demand for every mineral they have been targeting for many years. Bubar states, "I figured some time ago, it made sense to keep us diversified and be in a position to react quickly if there's sudden new demand for one of these critical minerals. It was a strategy we've had for the last ten years — but I never anticipated they'd all be in demand at the same time. We're now starting to take advantage of the best opportunity — our lithium project."
Avalon Advanced Materials' other projects target assets ranging from tin to rare earth oxides. The 100 percent owned East Kemptville Tin Project is actively being explored and contains tin and indium as well as copper, zinc and lithium. The project is undergoing a preliminary economic assessment to guide its development. The company also has three pipeline projects that will receive additional attention in the future.
An experienced and knowledgeable management team leads the company. Bubar, CEO and professional geologist, has worked in the mining industry since 1977 and has led Avalon Advanced Materials since 1995. Jim Andersen, CFO, brings 30 years of experience in corporate finance to guide the company's development. Andersen is joined by Cindy Hu, chartered professional accountant and controller, who has experience in wealth management for both public and private companies. The technical team Includes Zeeshan Syed, VP, External Affairs with resource experience in Alberta and previous experience in government. He is joined by senior metallurgist Georgi Doundarov who has over 30 years of extensive managerial, operations, technical experience worldwide, and manager of ESG and sustainability Amiel Blajchman who has over 19 years' experience in environmental and social impact assessment and community engagement.
Company Highlights
Avalon Advanced Materials is a Canadian-based mineral exploration and development company with assets targeting multiple critical minerals, including lithium and tin.
The company's entire portfolio consists of assets located in stable jurisdictions throughout Canada.
The company's flagship project, Separation Rapids, is poised to supply Ontario's first lithium refinery and create a domestic supply chain for the critical mineral. It strategically aligns with the Ontario Critical Minerals strategy, leading sustainability solutions with its unique lithium petalite deposit in Northwestern Ontario.
The petalite deposit can potentially serve both the global glass-ceramics industry and the electrification sector.
Don Bubar, president and CEO, had the foresight to acquire assets covering multiple critical minerals. As a result, while the race to carbon neutrality heats up, the company is ready to supply the essential minerals that manufacturers need.
Avalon Advanced Materials is a Canadian enterprise that has been in business for over 25 years, specializing in the critical minerals sector.
Key Projects
Separation Rapids Lithium Project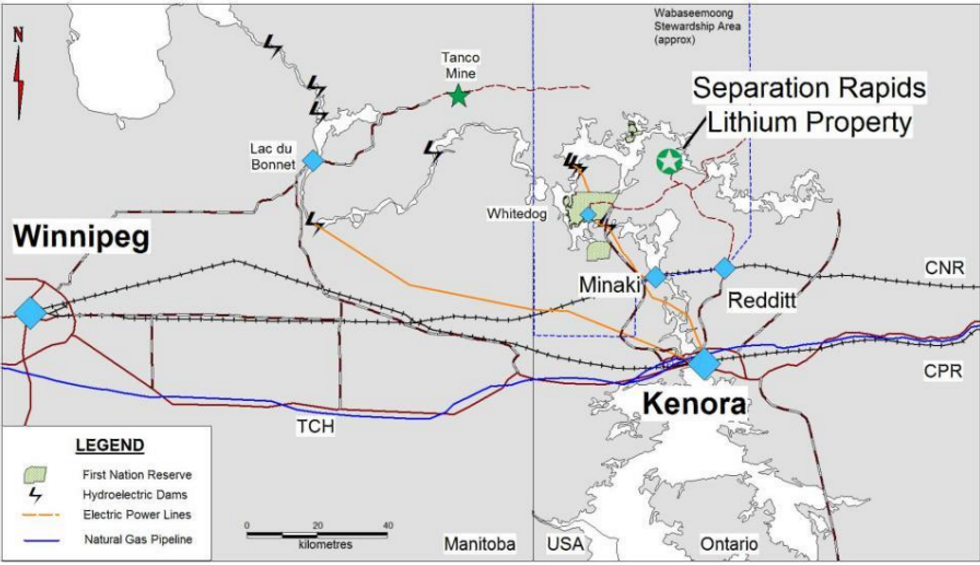 The high-grade lithium project has the potential to supply two distinct lithium markets: glass-ceramics and energy storage. The project covers 9,172 acres and is 100 percent owned by Avalon Advanced Materials. The company is currently conducting a feasibility study and exploring the property for additional lithium pegmatite resources.
Based on this resource, Avalon Advanced Materials is developing Ontario's first lithium refinery. Its production strategically aligns with the Ontario Critical Minerals strategy that supports green solutions and local economic opportunities. Once in production, this facility can help develop a secure, domestic supply for this critical mineral.
Avalon Advanced Materials is leading sustainability solutions through its lithium petalite deposit in Northwestern Ontario. It has the capacity of serving both the global glass-ceramics industry and the electrification sector. The ability to process this mineral to make several products provides opportunities for multiple revenue streams.
Project Highlights:
Robust Infrastructure: The project has road access and is close to clean hydro-power, allowing for lithium production with little waste and environmental impacts.
Significant Exploration Completed: Avalon Advanced Materials acquired the property in 1996 and has expended over C$15 million on exploration and development. Exploration includes 69 exploration drill holes and additional work focused on tantalum potential.
Good Resource Estimates: As of 2017, the project is indicated to contain at least 10 million tonnes of ore with 1.37 percent lithium and 0.3 percent rubidium oxide. This data is based on 72 drill holes drilled between 1997 and 2017.
East Kemptville Tin Project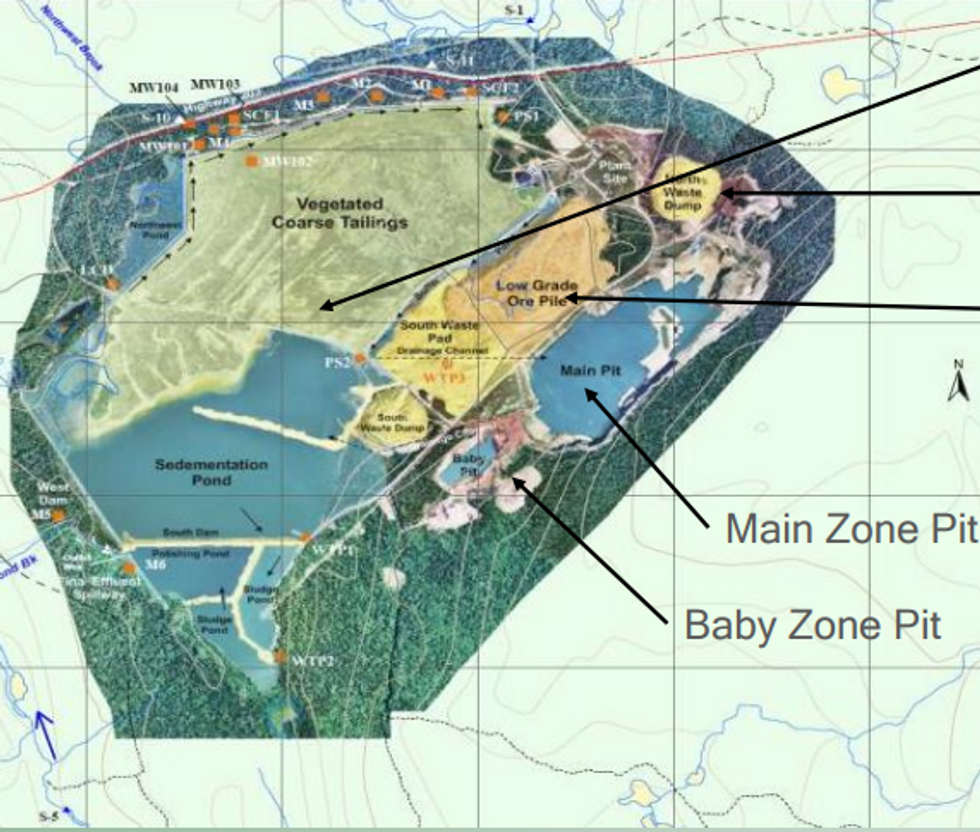 Located in Nova Scotia, the 100 percent owned East Kemptville Tin Project covers 10,000 acres of promising tin and indium deposits. Tin is required in multiple emerging technologies and is considered the most impacted by them, as it is required in renewable energies, robotics, and EVs.
Project Highlights:
Redeveloping Previously-Mined Oxides: In addition to traditional exploration and development, the project also includes re-developing the historical 5.87 million tonne ore stockpile that were deemed economically impractical at the time. With current prices, it is believed that it is now feasible to process this ore to recover tin concentrates using new sensor based ore-sorting technology.
Substantial Resource Estimates: A 2018 resource estimate revealed an indicated 22.97 million tonnes of tin ore with a cutoff grade of 0.10 percent. The cutoff grade was determined based on past mining activity in the project. There are also approximately 20 million tonnes of wastes that can now be re-processed to recover tin, copper, zinc, indium, lithium and potentially gallium and germanium.
Economic Feasibility in Progress: The previous economic analysis was promising, but it's believed that there are multiple opportunities for improvement, such as advanced ore sorting technology. The company is currently awaiting a new economic feasibility study along with securing full surface rights to develop a sorting plant.
Pipeline Projects
The projects above are receiving most of the company's focused attention, but it also holds three other assets for future exploration and development.
Highlights for Upcoming Projects:
Nechalacho: Located in the Northwest Territories, the polymetallic asset is believed to contain rare earth elements, lithium, and tantalum. The property covers 14,228 acres.
Lilypad Cesium-Tantalum: The project is 100 percent owned by Avalon Advanced Materials and contains cesium, tantalum, and lithium. Historical exploration indicates the presence of relatively high concentrations of tantalum and cesium compared to most lithium pegmatites.
Warren Township Feldspar: The project is near road and rail infrastructure that grants easy access to markets in Southern Ontario and Northeastern United States. It contains calcium feldspar, which is used for reinforcing glass fiber.
Management Team
Donald S. Bubar – President and CEO
President and CEO Don Bubar is a geologist with over 40 years of experience in mineral exploration and development in Canada. Bubar has a bachelor's of science degree from McGill University and a master's of science from Queen's University. From 1984 to 1994, he worked for Aur Resources as exploration manager and later vice president of exploration. Bubar has been president and CEO of Avalon Advanced Materials since 1995. He served as a director of the Prospectors and Developers Association of Canada (PDAC) for nine years and chair of its Aboriginal Affairs Committee from its creation in December 2004 until retiring from the PDAC board in March 2013. Throughout his career, he has been an advocate for increased Indigenous participation in the mineral industry, first through the PDAC, and later through the NWT and Nunavut Chamber of Mines. In addition, Bubar serves on the Advisory Board to the Faculty of Science of McGill University and on the board of directors of PDAC's earth science education program; Mining Matters.
R.J. (Jim) Andersen – CFO, Vice President of Finance, and Corporate Secretary
Jim Andersen is a chartered professional accountant with 30 years of experience in the mining industry. He graduated with high distinction from the University of Toronto with a bachelor's of commerce degree, then started his career with the mining services team at Coopers & Lybrand in Toronto, Ontario. He received his chartered accountant designation in 1993, after having placed 20th in Ontario on the 1992 Uniform Final Exam. Andersen began his own accounting practice in 1994 and was in charge of Avalon Advanced Material's audit from 1996 to 2000, prior to joining the company as its CFO in 2001.
Cindy Hu – Controller
Cindy Hu joined Avalon Advanced Materials in 2007, prior to which she was a senior manager with the accounting firm Andersen & Company. She is a chartered professional accountant with over 20 years of experience in public accounting practice and financial reporting, primarily for junior public companies and private wealth management portfolios. Hu earned her bachelor's of commerce degree from Laurentian University in 1996.
Georgi Doundarov, M.Sc., P.Eng, PMP, CCP – Senior Metallurgist
Georgi Doundarov has over 30 years of extensive managerial, operations, technical, project, and financial experience in Canada, Europe, and Asia. His experience covers the whole life cycle of a mine from studies, engineering, construction, commissioning and operations to closure. In addition, he has in-depth technical expertise in process engineering, plant design, construction, commissioning and closure, project and operations management, plant evaluation and optimization, NI 43-101 compliant feasibility studies, metallurgical testing. He also has expertise in research and development for base, precious, ferrous, and specialty metals and industrial minerals. Qualified Person under NI 43-101, Professional Engineer of Ontario, Certified Project Management Professional (PMP) under the PMI, Certified Cost Professional (CCP) under the AACEI.
Zeeshan Syed – Vice President of External Affairs
Zeeshan Syed is a graduate of the London School of Economics with a master's of comparative politics and economics degree. He has over fifteen years of multi-sector executive leadership and brings deep expertise as an international business development expert, climate change negotiator, nonprofit founder, and natural resources regulator. This provides Syed with a unique perspective of an energy system increasingly marked by change and disruption. Prior to joining Avalon Advanced Materials in 2019, Syed was focused on public-private partnerships and management in public service, the nonprofit sector, and politics. He has served in the Office of the Prime Minister, with the Government of Alberta, and with the United Nations Secretariat.
Amiel Blajchman – Manager of ESG and Sustainability
Amiel Blajchman is a professional agrologist and a Canadian expert in environmental and social impact assessment and community engagement. He has over 19 years' experience working for private sector clients, Indigenous communities, government agencies, mining companies. Blajchman has experience working with international multilateral banks in managing the environmental, social, and governance (ESG) risks of complex, high-profile projects.
Blajchman refined his expertise during senior roles leading Cedar Water Strategy, an ESG consulting firm. He served as lead sustainability executive with multiple mining companies, managing more than 50 employee departments with annual budgets of greater than US$14 million. Amiel has delivered impact assessment training to industry, community, and government, serving as a senior advisor to federal Deputy Ministers. He has a strong reputation for success in the industry with a proven track record managing natural resource sector projects. Blajachman has experience working in over nine countries on four continents and is fluent in both French and English. Currently, he is the vice chair of Ve'ahavta: Jewish Humanitarian Response, chair of Ve'ahavta risk management and governance committees, and has served on various other charitable boards. Bajchman has also been involved in developing domestic emission trading regulations and greenhouse gas (GHG) offset systems.
Amin Dhillon – Director of Communications
Amin Dhillon joins Avalon after a decade working in national media. She has extensive experience working with brands and media outlets to create and produce digital media content and branded communications. Her media work specializes in sharing stories that focus on diversity and inclusion. Dhillon graduated from the University of Manitoba with a degree in commerce.
Staff and Consultants
Ron Malashewski, P.Eng (AB), Community Relations Consultant, Kenora
David Marsh, FAusIMM (CP), Senior Consulting Metallurgist
William Mercer, Ph.D., P.Geo, Consulting Geologist
Chris Pedersen, P.Geo., Consulting Project Geologist
Mark Wiseman, BSc (Hon), MBA, Sustainability Consultant
Mary Leung, Office Manager
window.REBELMOUSE_LOWEST_TASKS_QUEUE.push(function()
var scrollableElement = document.body; //document.getElementById('scrollableElement');
scrollableElement.addEventListener('wheel', checkScrollDirection);
function checkScrollDirection(event) if (checkScrollDirectionIsUp(event)) //console.log('UP'); document.body.classList.remove('scroll__down'); else //console.log('Down'); document.body.classList.add('scroll__down');
function checkScrollDirectionIsUp(event) if (event.wheelDelta) return event.wheelDelta > 0;
return event.deltaY < 0; ); window.REBELMOUSE_LOWEST_TASKS_QUEUE.push(function() !function(f,b,e,v,n,t,s)if(f.fbq)return;n=f.fbq=function()n.callMethod? n.callMethod.apply(n,arguments):n.queue.push(arguments); if(!f._fbq)f._fbq=n;n.push=n;n.loaded=!0;n.version='2.0'; n.queue=[];t=b.createElement(e);t.async=!0; t.src=v;s=b.getElementsByTagName(e)[0]; s.parentNode.insertBefore(t,s)(window,document,'script','https://connect.facebook.net/en_US/fbevents.js'); fbq('init', '2388824518086528'); );